When the BILLBOARDS are raised the country will ask.....WHY.....???

Katie Couric (Yahoo, CBS & NBC) read "Letters" in late 2015 and told a mutual friend:
"integrating read" "very colorful life" "stepped on toes"
"reluctant to share" and "can I keep the book?"

Katie's "reluctant to share" allowed the Russians to hack our 2016 election.

"Katie is a Zephyr" William Haldane

My book and personal Letter was received by every Senator listed below.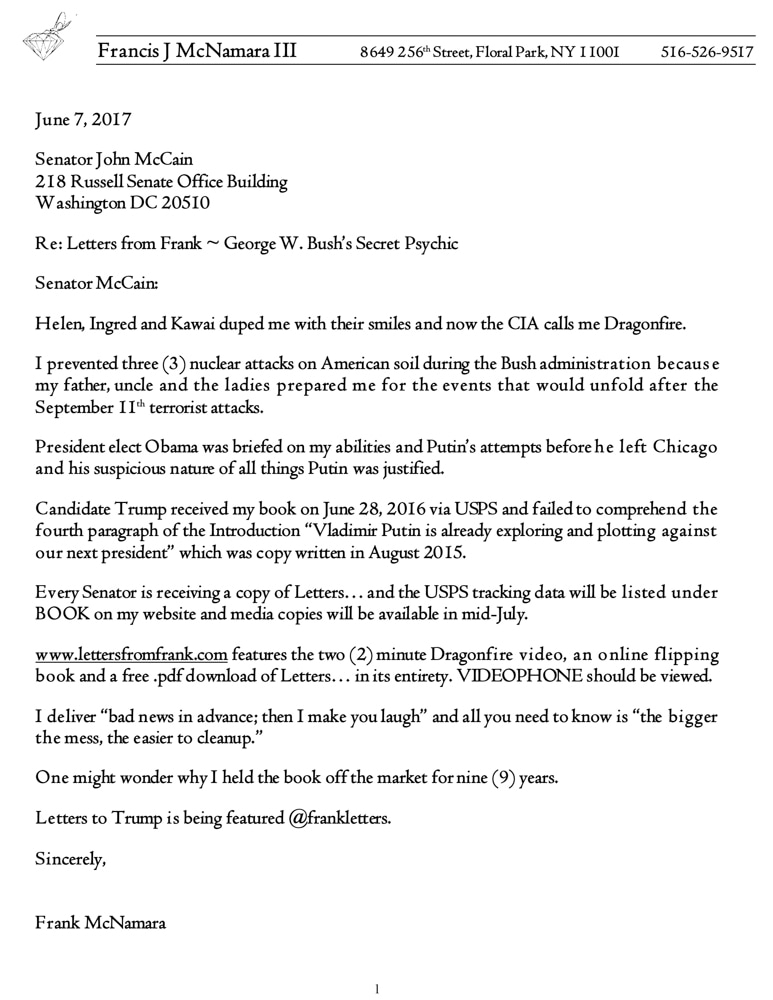 United States Senate tracking list shipped and delivered by the United States Postal Service thirty days before the Russian sanction vote.